DeutschAkademie – High quality German courses since 1999
The language school DeutschAkademie was founded in Vienna in 1999. There are now language schools in Vienna, Munich, Berlin, Hamburg and Bratislava. By selecting the best German teachers and through consistent commitment to quality, our language school has inspired thousands of participants. Most participants come to our language school through recommendation, which shows the great satisfaction of our participants with their German course.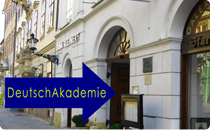 Language school in Bratislava
Our language school in Bratislava would also like to offer you a high quality German course at a very affordable price.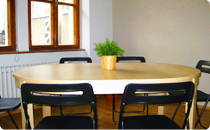 Book the German course in Bratislava: