Your Advantages in Bratislava
Quality and money-back guarantee
We are convinced that our German courses in Bratislava are of a very high quality, which is why we also offer you a quality and money-back guarantee. However, if you are not 100% happy, our dedicated team is by your side to help you and find a solution.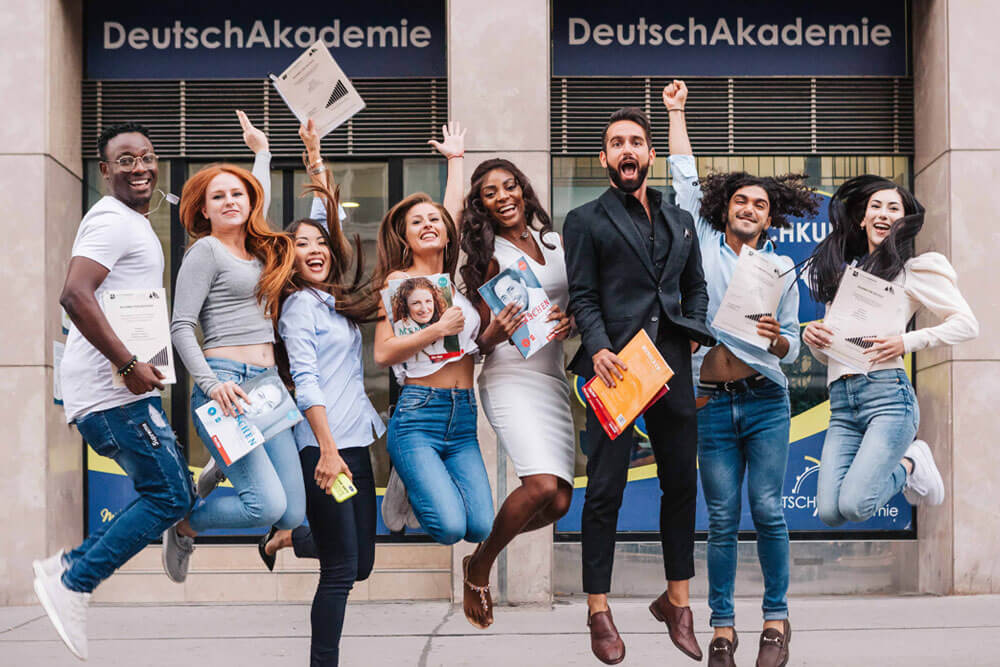 Free online tutoring
In addition to our German courses we offer free online tutoring from Monday to Sunday 1pm - 4pm (CEST). You can log in spontaneously at any time, even for just a few minutes, during the mentioned hours and ask your questions. Do not hesitate and take advantage of this valuable lesson.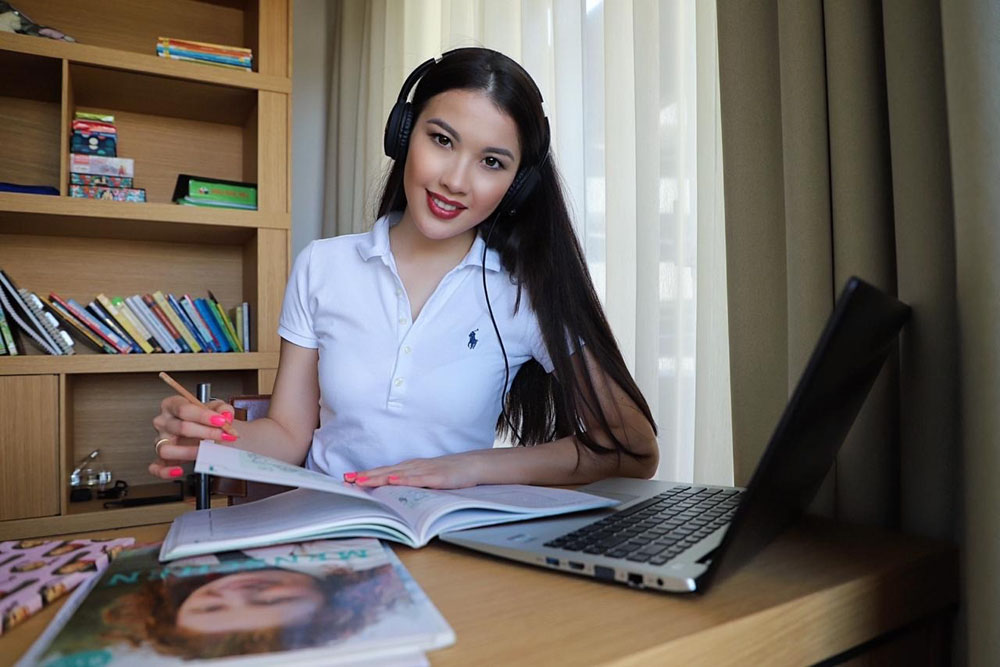 Learn German in small groups
If you want to progress quickly, you can learn German in a small group or in private lessons. Here the teacher will train all skills such as reading, listening, writing, speaking and do communicative exercises. Only in the small group the teacher has the possibility to answer individual questions. You will notice how quickly the time flies – and you will speak better German!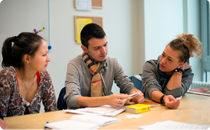 Commitment of our qualified German teachers
The communicative approach, the joy of teaching and the variety of methods characterize the German teachers at the language school DeutschAkademie. Our German teachers provide exciting lessons: role plays, conversation and dialogues based on specific situations will give you the necessary confidence in dealing with the German language.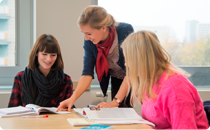 Practical course times
At the DeutschAkademie in Bratislava you can choose from different course times so that you can perfectly integrate your German course into your everyday life.
Our course times: 8:30-11:30am | 11:45am-2:45pm | 3-6pm | 6:15-9:15pm (CEST)
Commitment to quality
At our language school, we care about each and every participant. We take the time for a personal consultation and an accurate assessment through oral and written tests. Our quality management guarantees consistent, high quality.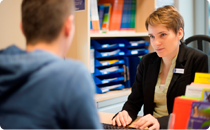 Book the German course in Bratislava: