German courses in Bratislava or online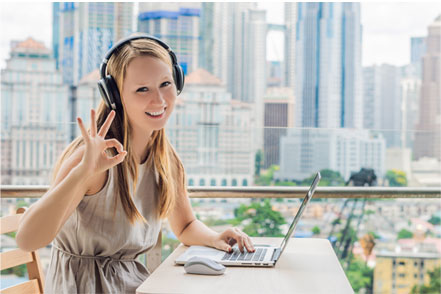 Online live German course
In small groups,
with a native teacher
Start: 11/01/2021,08/02/2021,15/02/2021,08/03/2021,12/04/2021,10/05/2021,07/06/2021,05/07/2021,02/08/2021,06/09/2021,04/10/2021,01/11/2021,29/11/2021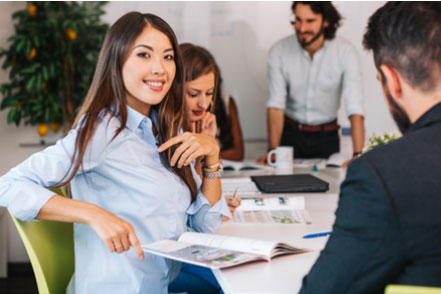 Classic group course
Due to the current regulations all courses and individual lessons will be held online until further notice!
Our online live German course
4 weeks online German Intensive Course
Monday – Thursday, 3 hours/day (except public holidays)
Level: A1 | A2 | B1 | B2 | C1 | C2
Native teachers
Maximum 6-12 participants
Hours: 48 hours (64 teaching units)
Course time: 08:30-11:30am, 11:45am-2:45pm, 3:00-6:00pm, 6:15-9:15pm (CET)
Price: € 265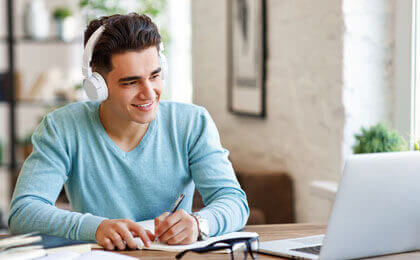 Next course starts
11/01/2021,08/02/2021,15/02/2021,08/03/2021,12/04/2021,10/05/2021,07/06/2021,05/07/2021,02/08/2021,06/09/2021,04/10/2021,01/11/2021,29/11/2021
You can find information about our Slovak courses in Bratislava here!
Our experience, your advantage
At our location in Bratislava you will benefit from our experience. For over 10 years, the DeutschAkademie has been organizing German courses in Germany and Austria. More than 60,000 participants have already learned German with us and not without reason!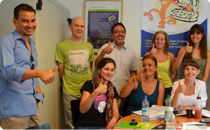 Your German course in Bratislava with qualified teachers
Your success in the German course depends largely on your German teacher. Therefore, we select dedicated German teachers who teach you the German language with great pedagogical skill. Personality, experience and education are our selection criteria so that you learn a lot and enjoy your German course in Bratislava.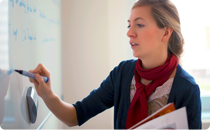 Your German course in Bratislava in small groups
You can learn German better in a small group. This way your teacher has time to give you his/her attention during the German course. In our German course in Bratislava you can speak more, practice more and you will learn the German language faster. There is a maximum of 5 to 10 participants in our German course, because quality is important to us!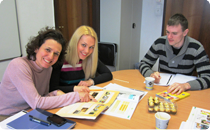 12 levels for an accurate classification
Our German courses in Bratislava are divided into 12 levels, so that you can learn German in a group with a similar level to yours. In order to find the right German course for you, we will carry out a professional written and oral placement test. You are welcome to take the tests at our office, the written test can also be taken online.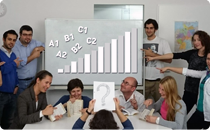 Practical course times
At the DeutschAkademie in Bratislava you can choose from different course times. This means we always have a German course at the perfect time for you.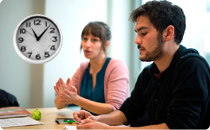 Your German course in the center of Bratislava
To make sure that you can get to your German course quickly and easily, we are located in the old town. We are easy to reach by public transport.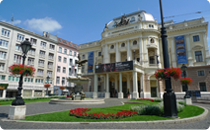 Preparatory German courses for officially recognized certificates
Our German courses in Bratislava prepare you for most recognized certificates and are based on the "Common European Framework of Reference for Languages". Our course confirmations show exactly which level you have reached in your German course.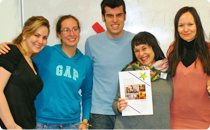 Book the German course in Bratislava in our language school: